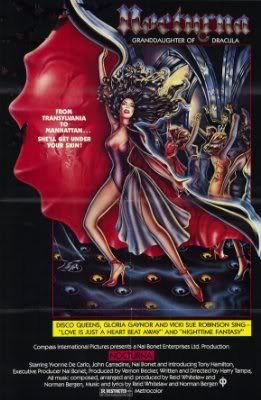 Directed by: Harry Hurwitz

Release date: 1979

Contains spoilers

Back when I reviewed the 1979 Dracula, friend of the blog Exclamation Mark left a comment suggesting that a friend of his called that version of Dracula, "Disco Dracula". Well Mark, it actually seems that this film, which was released the same year and is also known as Granddaughter of Dracula, is the true Disco Dracula.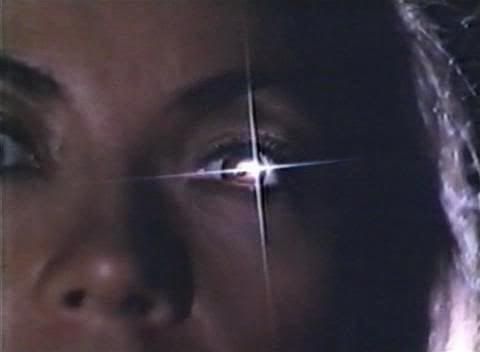 It begins in Transylvania and a man and woman walk the night. They stop and kiss. Now, if it were not for the title then the way the shot was set up cleverly made you veer towards the idea that he might be a vampire, but the film is about a granddaughter and she looks up and mesmerises him with some sparkly eye mojo, produces fang and bites.

Neon signs flash for the Hotel Transylvania and Nocturna (Nai Bonet) walks along as a funky disco track plays… okay, it won't come as too much of a shock to discover that I don't like disco music so the fact that this is a disco movie and the soundtrack was primarily disco left me somewhat cold. That said, the problems I had with the film were born of greater things than the disco age.


She walks into the hotel lobby and Theodore (Brother Theodore) compliments her on her looks, she asks if he has seen her Grandfather, Count Dracula (John Carradine), he hasn't. She goes to the private area, opens his coffin and wakes him. It seems that he was forced to turn Castle Dracula into a hotel to pay his taxes… a fate almost as depressing as some of the movies Carradine ended up playing over the years.


This is one of my problems with the film, Carradine only has a cameo role really but, well where was the dignity? Oh, I know he made some stupendously bad films, after all both he and Brother Theodore had parts in Horror of the Blood Monsters but in this he is a toothless Dracula, who wears dentures. Worse, however, is to hear Carradine explain that back in the day he was known to be 'hung like a walrus'. Anyhoo, he wants Nocturna to get married as she is last of the familial line.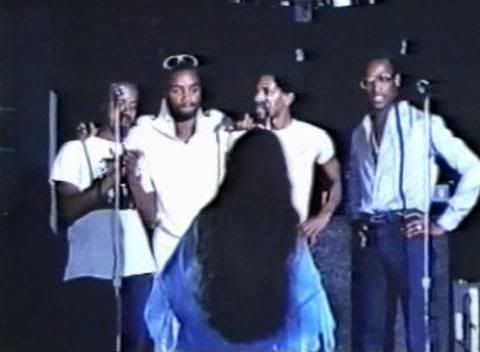 Back in the lobby Theodore tells her that the musicians Nocturna booked have arrived and asks for a favour. Having checked that he is not after another date she realises that it is that time of the month (for he is a werewolf). She gives him the night off but refuses to hunt with him. Instead she checks out the rehearsals of the band The Moment of Truth. She watches them and then guitarist Jimmy (Antony Hamilton) approaches and asks her to dance – I guess his guitar skills were unneeded in the song that continued playing! She refuses but he eventually gets her to shake her funky stuff and she really enjoys herself, so much so that they end up bedding.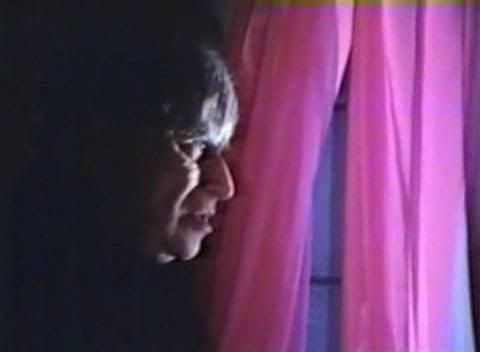 The next scene was a little odd, in content at least, as it was full on sexploitation. Nocturna walks into a bath room, in a chiffon robe that leaves absolutely nothing to the imagination, strips provocatively, bathes and then oils herself up. All the while Theodore voyeuristically watches, saying in the most disagreeable ways that he will have her (the character was made as thoroughly unpleasant as possible via dialogue) and her voice over goes on about being in love with Jimmy. I say it is odd because, as watchable as the scene was, the story (not the screenplay) was developed by Nai Bonet herself (and Nai Bonet enterprises co-produced the flick) and so one wonders as to how such an obviously sexploitative scene actually came to pass.


Anyway, at the band's performance Nocturna dances and, at the height of the dance, she realises that her image has appeared in a mirror. She decides to leave with Jimmy and moves to New York, staying with Dracula's old flame Jugula (Yvonne De Carlo, yes Lily Munster). From there on in we get very little going on. Oh there are plenty of disco scenes, either walking down the road with disco playing (when Nocturna was going to the discothèque and seemed to get out of her cab a whole song early!), or dancing in discothèques, and a further sexploitative scene with some vampire slaves, a massage parlour and a victim (Tony Sanchez, I think) whose performance was excruciating, to say the least... but little story wise.


There is a string of minor happenings that have little story impact, such as meeting with the BSA (Bloodsuckers of America). This leads to a cop wandering in and all the vampires turning into bats – in an excess of crap bat syndrome given that they are very poorly drawn and animated bats indeed. However the crap bat syndrome then repeats several times through the rest of the film.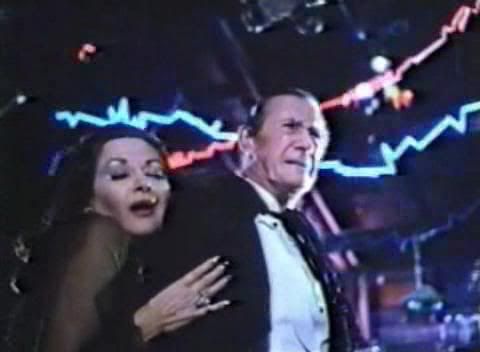 Of course Dracula eventually comes for his Granddaughter (as he can't let her date a mortal). The peril that is Theodore is a damp squib as he is utterly ineffectual, all misogynistic mouth and no fang or claw. Carradine looks utterly embarrassed to be stood, wearing cape, in a discothèque but at least Yvonne De Carlo seemed to be enjoying herself as she tried to get Dracula to leave his granddaughter be and dance along. Thankfully she failed – I don't think I could have stood Carradine disco dancing.


It is down to Jimmy to save the day and we discover that Dracula really is toothless, metaphorically as well as physically. Jimmy pulls a cross – being the letter T from the discothèque's sign, that somehow continues to be lit when he rips it from the wall. Dracula throws up cape, turns tail and retreats to Transylvania. As for Nocturna, well I don't know if they meant it to be true love or disco music that turns her mortal, or a combination of them both, but she has developed a lack of appetite and eventually can face the dawn without harm.


So generally this was rather horrible, especially as there was little in the way of story (what there was could have, generously, been fit into a fifteen minute feature), but I found myself mesmerised and there was one main reason… Nai Bonet. Now don't get me wrong, she couldn't act and (except for a brief frown) her only expression was beaming smile it seemed and yet, she looked absolutely gorgeous, her poorly delivered lines were delivered with such a wonderful accent that your toes could curl and the delivery was forgiven, her smile lit up the screen and she was actually a belly dancer, which gave her dance routines an exotic edge.

Unavailable on DVD, as far as I know, it is ghosting around on VHS – Nai Bonet drags the entertainment value of this up and I give it 3.5 out of 10. The imdb page is here.