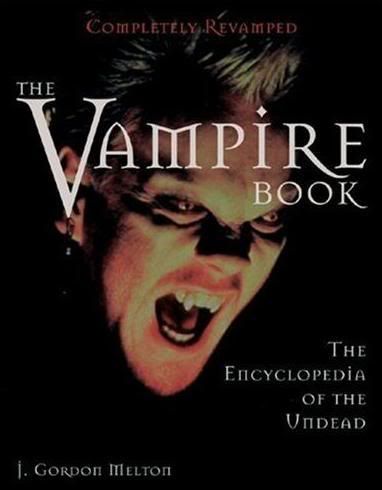 Author: J. Gordon Melton
First Published: 1999
I've had this a little while and have decided it is time to review it. Normally I would read a book through its length before review but the volume, subtitled "
The Encyclopaedia of the Undead
", which comes in at over 900 pages including index is somewhat of a behemoth and, to be fair, I doubt many would read it cover to cover. It is, very much so, a dip in book and, more so, a reference source.
I mentioned I had it to a friend who waxed lyrically about its dubious nature. She informed me that it was inaccurate and that she had attended a talk by Melton, whose entire presentation was filled with glaring inaccuracies. She had tried to speak to him about this but had been dismissed out of hand. I always try to keep an open mind, however, and tried to dismiss this story as I looked at the volume.
It didn't help, therefore, when I picked an entry at random and found that it was flawed. The entry was for Count Yorga. Melton points out that there were two Count Yorga films,
Count Yorga, vampire
and
the Return of Count Yorga
. He mentions that a third film was planned and then dropped but then states
"Quarry revived the Yorga role in another horror film, Dr Phibes Rides Again."
Somehow I do not think that is true.
Robert Quarry was in Dr Phibes Rides Again, a film I must admit I have not seen. However a quick check on imdb shows that he plays a character named Darius Biederbeck who seems to be an Egyptologist. Perhaps Melton was becoming confused with the film
Deathmaster
, filmed between the two Yorga films but released thereafter, in which Quarry plays a vampire – who is not Yorga.
This was the first entry I looked at and it did not bode well, other randomly picked entries had issues also. We all, to be fair, make mistakes. Unfortunately when someone makes mistakes in reference material, especially material which folks are expected to buy, the readership becomes less tolerant. As this is the second "re-vamped" edition one would have thought a clean-up of material would have been in order. The book is large and contains many facts about vampires in popular culture. Unfortunately, when you loose faith that the entries are going to be accurate you loose faith in the book. You second guess and have to cross reference any fact garnished before accepting it.