Director: Ted Nicolaou
Release Date: 1997
Contains spoilers
Following
Subspecies 3: Bloodlust
, Ted Nicolaou revisited the universe he had created in this side project. The film did not feature any of the recognised characters and instead concentrated on vampire master Ash (Jonathon Morris), who was sired by Radu, and disgruntled vampire turned slayer of vampires Zachery (David Gunn).
The film itself boasted a larger cast than the subspecies series and, one assumes, a larger budget given the look and feel of the film.
The film begins with some lovely imagery of a cemetery covered in snow and then, once the credits have run, we see a woman, Rebecca (Rodica Lupu), swirling and dancing. She is watched by a vampire whose look is not dissimilar to that of Radu – though it is not he. He grabs the woman and bites her. Zachery appears and beheads him with a sword – the nature of which is magical and designed for vampire slaying we later learn. It is a dream, a remembrance of how Zachery lost his love. Now he is a hunter of vampires and he has come to Bucharest searching for Ash, the music lover.
Sofia (Kristen Cerre) is an American pianist playing in Bucharest. We have seen Ash listen to her rehearsal whilst hidden in a heating duct. Zachery goes to her performance as he is tracking Ash. We hear that there are many bloodlines of vampires, some hideous, hiding from humanity, some beautiful and graceful. Zachery feels Ash's presence and they look at each other but, through eye mojo, Ash makes Zachery look away.
After the performance Ash gives Sofia a rose, and she pricks her finger leading Ash to kiss the blood away. He also gives her the card for his club, Club Muse. Ash follows Sofia home and Zachery follows Ash. We hear that a master vampire cannot be snuck up on unless they are distracted, in the moment of the hunt. Ash makes his presence known to Sofia and Zachery chooses that moment to attack but fails, Ash shadowing away to appear before Sofia. Zachery intervenes and walks the woman home. It is clear that both vampires have fallen for the woman.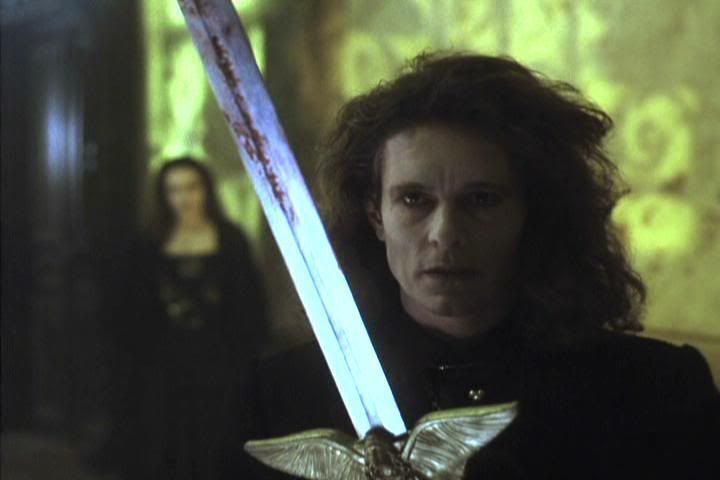 Of course Ash manages to get Sofia into his clutches and Zachery ends up in Ash's lair and looses his mystic sword as the master vampire has more will than he. It is through a series of events that Zachery is able to escape but will he defeat Ash?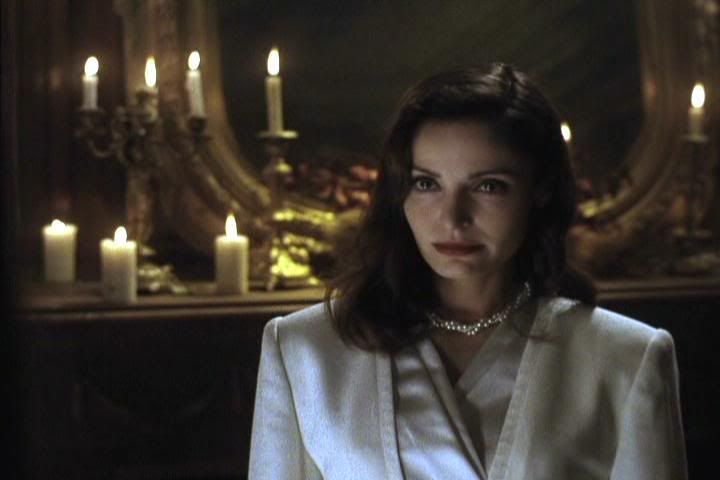 One thing the film does is draw a series of stories around us. Club Muse is a private club with brothel and casino. Ash leaves the running of it to Iris (Starr Andreeff, who was in the marvellous
Dance of the Damned
). Zachery comments that she is not a vampire but she is evil. Iris deems the club her own, is becoming irritated with Ash's obsession with Sofia and is immune to eye mojo.
In the lair are several vampires. One is Anton (Dan Condurache) who was only recently turned, offering Ash half of his wealth for immortality. It seems Anton is not fulfilling his part of the deal, to Ash's disgust. There is a thread of story dedicated to this.
There is also Cassandra (Illinca Goia) a beautiful vampire and Ash's favourite for two and a half centuries, who is being pushed out by the presence of Sofia. Through Cassandra we discover the nature of master vampire and fledgling, she is rarely allowed to leave the lair and then only accompanied. The fledgling is very much the plaything of the Master.
We get some nice lore additions. The Shadowing effects are done much more competently than in the subspecies series and we discover that a vampire cannot shadow out of a sealed area – where sunlight cannot enter a shadow cannot escape.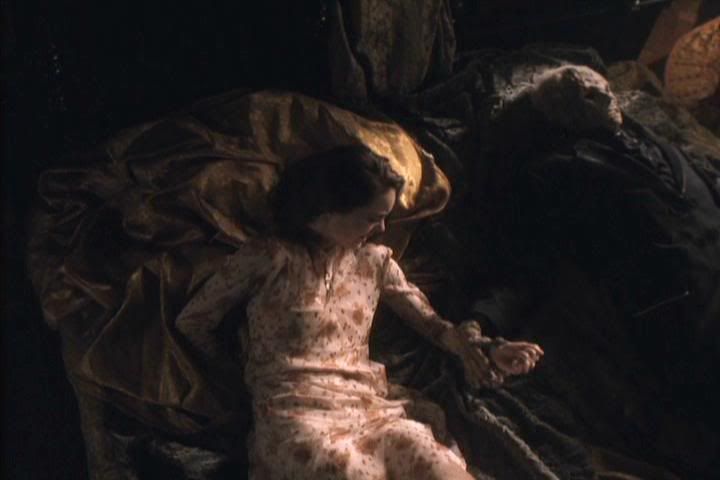 Another nice touch was in the way a vampire sleeps. Through the subspecies series we have seen vampires jolt awake at the setting of the sun. It is almost like they are dead and come alive suddenly and this confirms this. The vampires actually turn into decayed corpses and reform when the sun sets. This was not an effect ever transported back into the subspecies series which was a shame.
Acting wise Gunn is good as the vampire who was turned by Serena (Floriela Grappini), of Ash's line, and subsequently killed her and then vowed to destroy the entire bloodline. There was a degree of whining with him, that was perhaps too Ricean (and we'll look at that similarity in a second) but overall the character worked. Indeed most of the performances are good, though Sofia as a character, whilst great in her desperation was truthfully a little thick.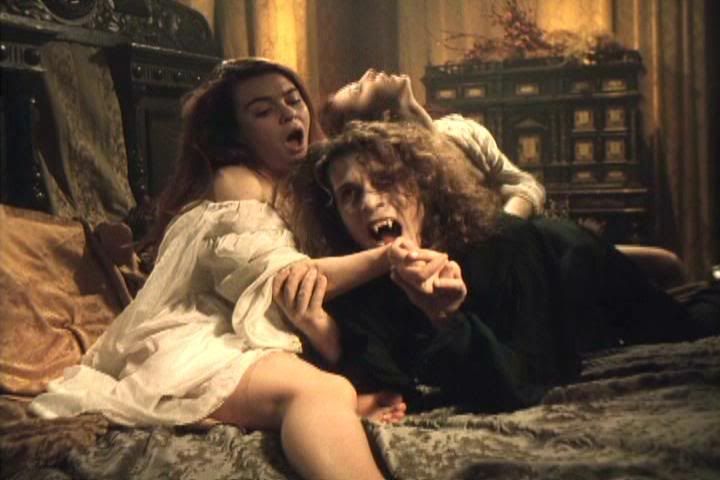 Special mention, however, to Jonathon Morris. Admittedly the first time I watched this I was a little put off seeing Adrian from the TV sitcom Bread – something probably only Brits of a certain age will remember. However his performance is flawless and he steals the show, creating a character that is dark and, in many respects, understated.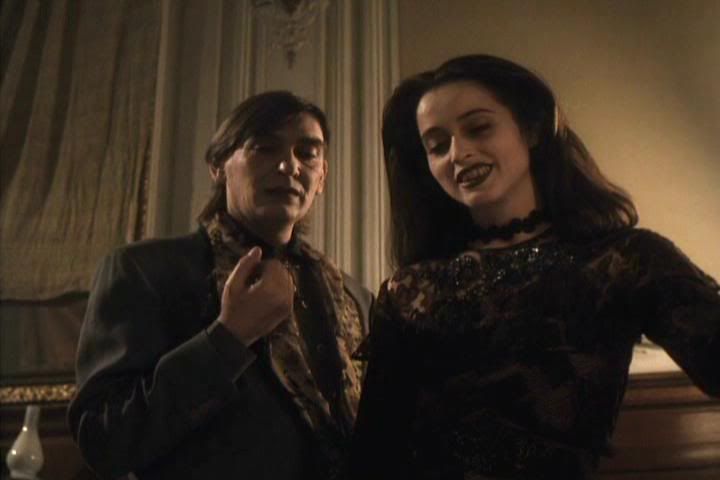 The real joy of the film is the feel. In it's review, I mentioned that from
Subspecies 2: Bloodstone
there was a feeling in that series of the
Hammer films
. That feeling is not shared. Instead we have a decadence and melodrama that is as plush as velvet. Think, if you will, a poor man's
Interview with the Vampire
. That is no slur on this film, it achieved a remarkable similar gothic feel, though admittedly not quite as completely, with a fraction of the budget.
Indeed the decadence that
Underworld
attempted to portray and failed, making the vampire's lair in that film feel like a set of extras from Ultravox's Vienna video, is actually realised here.
Negatively, it could be said that it owes too huge a debt to Interview with the Vampire. However, I think that is a little unfair. One can tell that this is a direction that Nicolaou touched with subspecies but the nature of the series and the natural direction it went in precluded realising it. This spin off allowed him to explore that gothic level and, by doing so, he walked a similar path to the bigger budget film. I'm not saying that he wasn't 'inspired' in many ways by the Anne Rice vehicle but that it does not owe all to it.
The film is perhaps a little slower in pace than the subspecies series, but this is down to fulfilling that atmosphere I mentioned and there is no shirking away from more gory moments when needed. A film that actually tops those of the series that spawned it, although dedicated fans of the subspecies series might be put off by the change in pace and feel, I'm giving this a well deserved
7.5 out of 10
.
The imdb page is
here
.